Getting Started with Yocto Project
Introduction to building Linux-based embedded operating systems with the Yocto Project. The tutorial will explore the OpenEmbedded build system, the process of building a root filesystem with the tools, and a demonstration of installing an image on the Pocket Beagle.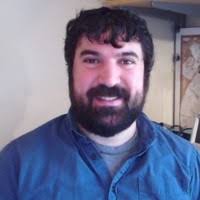 Stephano Cetola
TitleEmbedded Software Engineer, Intel Corporationhttps://www.intel.com/
Stephano Cetola is a Software Engineer at Intel where he contributes to the Yocto Project and TianoCore. His main focus over the past 2 years has been enabling product teams using Yocto to increase their effectiveness while giving back to the Yocto community. Before joining Intel, Stephano worked on a small team of engineers bringing a suite of embedded display modules to market. Throughout his career, he has used his unconventional background and training to create unique if occasionally over-engineered solutions. In his spare time, he enjoys breaking and sometimes building electronics.